MINDERBROEDERSGANG 1 + 3
For centuries this was a charitable institution of the St. Rumbold's parish, a so called Table of the Holy Spirit for the poor, the orphans and the mentally ill. Under French government it became an official Bureau for Charity. Since more than 30 years it houses a famous puppet theatre, founded by Jef Contryn.
EXTRA
Free access Sunday, September 13 (10 AM to 8 PM).
BLUE ROOM
CHARLEROI. IN MEMORY OF WEALTH, CELEBRATION AND
NEW WORK, COMMISSIONED BY CONTOUR 2009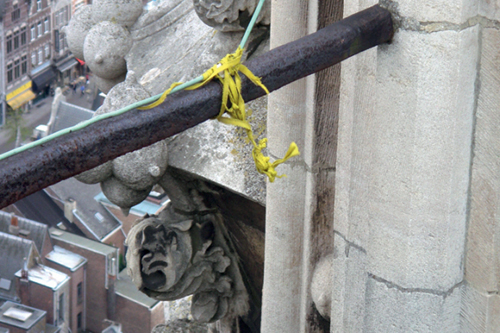 ATTIC
LA FEE ELECTRICITE I 2007 I 12'00"
NEW WORK, COMMISSIONED BY CONTOUR 2009

YORGOS SAPOUNTZIS
Charleroi. In memory of wealth, celebration and religion
Courtesy of the artist, Galerie Isabella Bortolozzi, Berlin and
Loraini Alimantiri/Gazonrouge, Athens

ANDREAS BUNTE
La Fée Electricité, 2007
Courtesy the artist + Galerie Ben Kaufmann, Berlin

Photography of venues: Stijn Swinnen